Cordoba Cabinet Door
Category: Shaker Doors
Profile: 59n
Stile and Rail Width: 57mm
Center Panel: F1
Lip: 13
This door is similar to our Canyon door. The difference is that the Cordoba has the Lip 13 detail machined around the outside of the door. It compliments the inner step and is a design choice that some people prefer.
Cabinet door thickness is 13/16" (20.6mm)
Shown in Maple unfinished
Door size pictured is 11 3/4" x 15 3/4"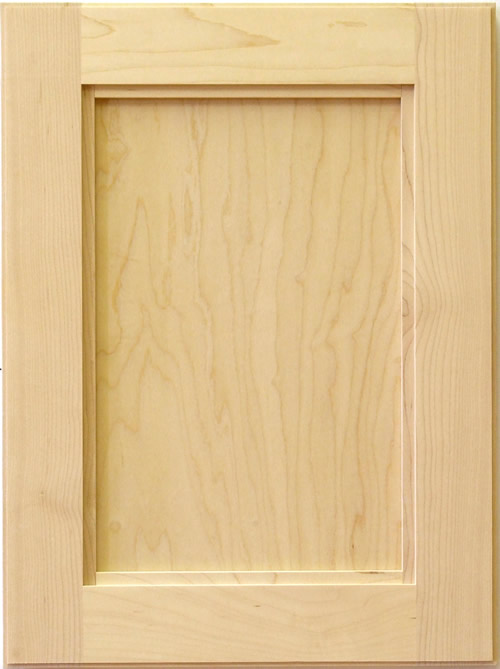 Cordoba Drawer Fronts Alongside a Door
This video shows a bank of Cordoba drawer fronts next to a Cordoba door. These are made from hard maple and are unfinished. The close up shows the small step lip #13 that goes well with the stepped inside profile #59n. The center panels are 1/4" thick rotary cut maple veneer. The stiles and rails are 2-1/4".
Home | About Us | Products | Contact
ALLSTYLE CABINET DOORS ©2005-2021