Theodore Cabinet Door
The Roman arch is sometimes called an "Eyebrow Arch".
Category: Arch Top Doors
Profile: 51
Stile and Rail Width: 57mm (2-1/4")
Center Panel: F1
Lip: 0
Arches are available for doors up to 27" (685mm) in width.
Cabinet door thickness is 20.6mm (13/16")
Shown in Maple unfinished
Door size pictured is 11 3/4" x 15 3/4"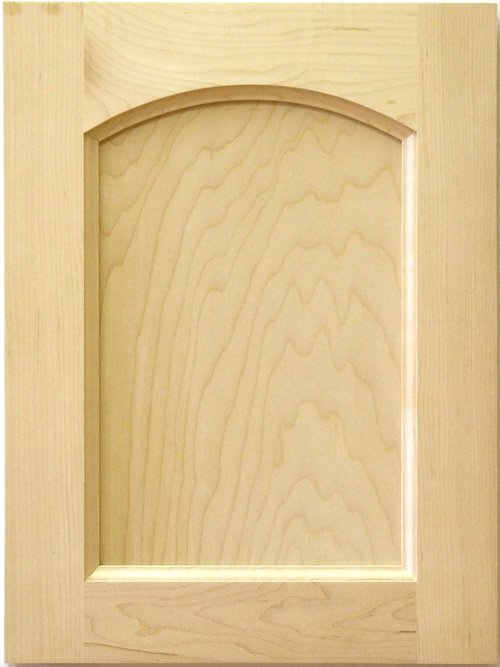 We recommend the addition of a center rail in doors over 40" high to reduce the risk of twist or warp.