Erin Cabinet Door
Category: Arch Top Doors
Profile: 51
Stile and Rail Width: 57mm (2-1/4")
Center Panel: D
Lip: 5
Arches are available for doors up to 685mm (27") in width.
Cabinet door thickness is 20.6mm (13/16")
Shown in Maple unfinished
Door size pictured is 11 3/4" x 15 3/4"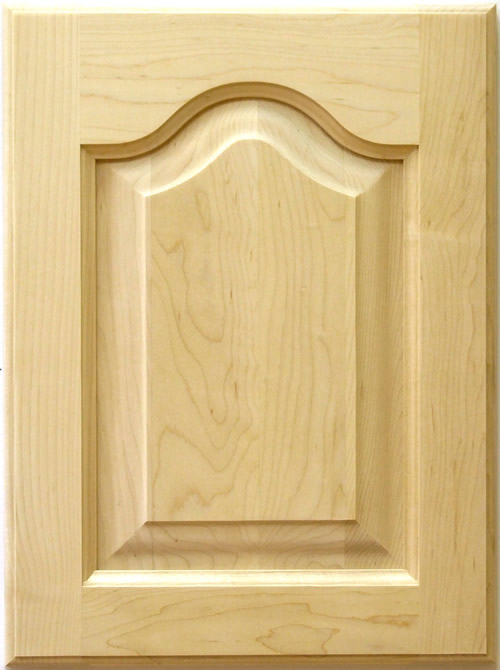 Design Tip
Drawer fronts typically do not include the arch detail. The smallest recommended height for a drawer front is 6-3/4". A 6-3/4" high drawer would have 2-1/4" vertical stiles, 1-1/4" horizontal rails and a 3/4" center raise on the panel to mount a drawer pull.