LaFleur Cabinet Door
The LeFleur kitchen cabinet door features 2 3/4 inch wide rails and an attractive raised center panel made from solid wood. This door can be used in transitional or contemporary kitchens.
Category: Stile and Rail with Solid Wood Panel
Profile: 56o
Stile and Rail Width: 2 3/4" (70mm)
Center Panel: G
Lip:12
Cabinet door thickness is 13/16" (20.6mm)
Shown in Maple unfinished
Door size pictured is 11 3/4" x 15 3/4"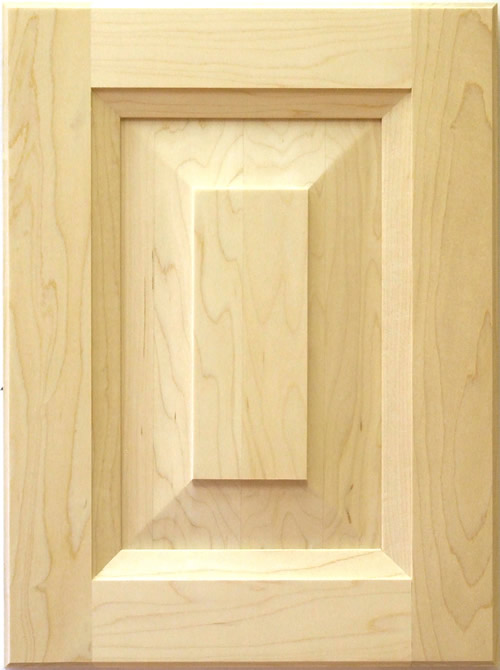 Home | About Allstyle Cabinet Doors | Products | Contact