IKEA™ Door and Drawer Retrofit Solutions for Akurum and Sektion
Allstyle offers retrofit and replacement door and drawer solutions for customizing IKEA™ cabinets. Our wide variety of styles can be easily adapted to work with existing IKEA's Akurum and Sektion kitchen cabinets. Our Recon Walnut Slab Doors coupled with IKEA™ white high gloss doors are a great combination. This kitchen in King City turned out even better than we had imagined.
Maple Painted Shaker Style Kitchen
This is a great example of IKEA™ Sektion cabinets that have been retrofit with our Glencairn shaker doors painted Benjamin Moore Dune White CC-70. The design is further enhanced with custom designed island wrap panels painted in a complimentary Benjamin Moore Gray 2121-10 colour. Solid wood dovetail drawers complete the upgrade of this kitchen to Craftsman quality. The result speaks for itself. Follow this link to see another kitchen with white painted shaker doors.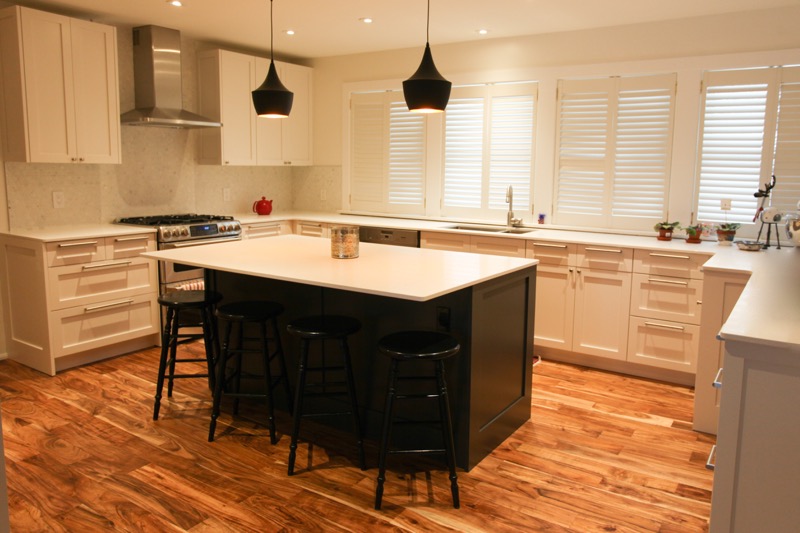 Kitchen Addition with IKEA Cabinets and Custom Matched Doors
With our wide variety of door style we are often able to closely match door designs for kitchen additions. IKEA™ cabinets fitted with our custom made doors are sometimes a good alternative to replacing a whole kitchen when extra cabinetry is desired. This Mississauga couple used our Arial miter door in maple with a custom matched finish. They expanded their kitchen with a great result and within budget. Matching can be tricky and we can't alway match exactly. We do have a lot of experience in work around solutions too. Ask us.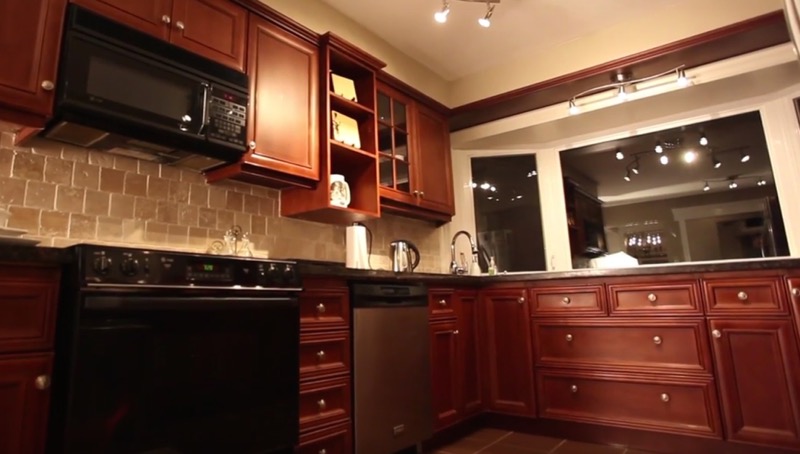 The Process
You can completely customize and transform the look of your IKEA™ kitchen in four easy steps.
Step 1
You pick a door style and finish from our web site or showroom.
We will provide you with A LOT of choices.
Step 2
You provide us with your design and a cabinet list.
We figure out exactly what pieces you need, in the proper sizes, with hinge and and hardware mounting holes.
Then we give you a quote.
Step 3
You decide to place an order and go relax.
We custom manufacture everything you will need at our plant in Mississauga.
Step 4
You pickup (or we ship) your items and you install them using the assistance we provide. We make it very easy.

We smile and relax because we know you will enjoy our doors and drawers in your kitchen for a long time.
Custom Made Cabinet Doors Sized to Fit
We can customize nearly every style of our solid wood five piece doors or slab style doors to work seamlessly with IKEA™ kitchen cabinets.
Dovetail Drawers That Retrofit Easily
Our dovetail drawer retrofit can lift the quality of your kitchen to be on par with the highest quality custom kitchens. Our drawers can significantly increase your storage capacity as well. Our lead time on drawer retrofit is 2 to 3 weeks.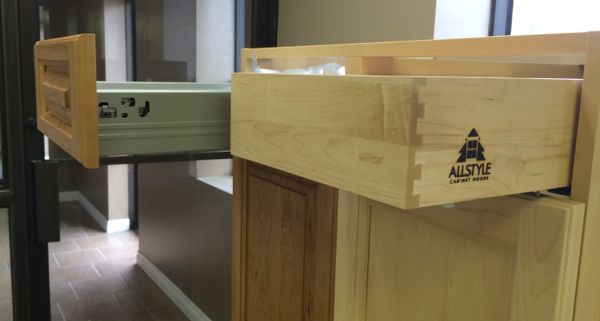 Experience Matters - We Know What Works.
We have a well equipped working showroom and testing area with a variety of IKEA™ cabinets.
We can demonstrate swapping or installing hinges, doors, drawers and side panels. We are able to teach you how to install so that when your product is ready you will know exactly what to do.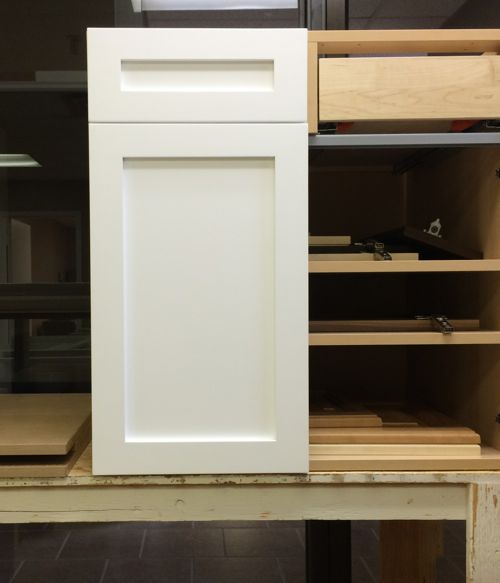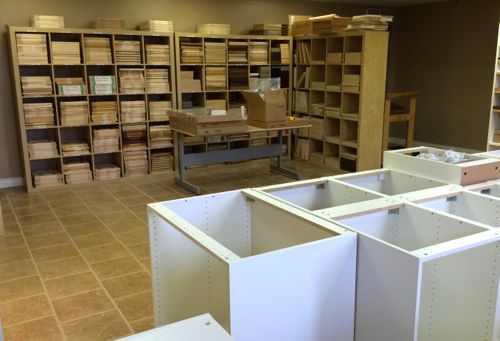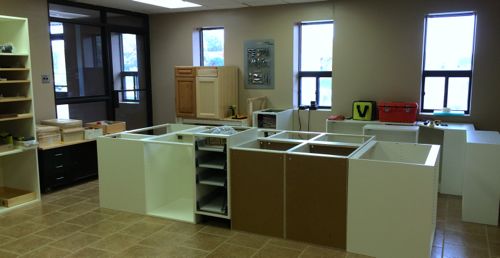 Help and Support From our Friendly and Experienced IKEA RetroFit Experts

Alex
Get expert advice from one of our IKEA product specialists with proven retrofit methods and techniques.
Allstyle is able to provide custom cabinet doors that can be adapted to either the Akurum (pre-2015) or Sektion (current) kitchen cabinet system.
IKEA retro fit projects typically take 6 to 8 weeks.
Note: We love IKEA™ and we think they make great cabinet products. But to be clear ... IKEA™ is a registered trademark of Inter-IKEA Systems B.V.. and Allstyle Cabinet Doors is not affiliated with IKEA™ in any way.