Russell Walnut Cabinet Door
This is a premium door style. The rails are widened from our standard 2 1/4" to 3". The center panel is upgraded from a 1/4" veneered center panel to a 3/8" solid wood panel. The solid wood panel provides a more uniform finish color and is suggested for clear coat or a light colored stain. This design is available in any species of wood but is featured in Walnut which is a premium wood.
Category: Stile and Rail with solid panel
Profile: 64
Stile and Rail Width: 76mm
Center Panel: F2
Lip: 5
Cabinet door thickness is 13/16" (20.6mm)
Door size pictured is 11 3/4" x 15 3/4"
Walnut unfinished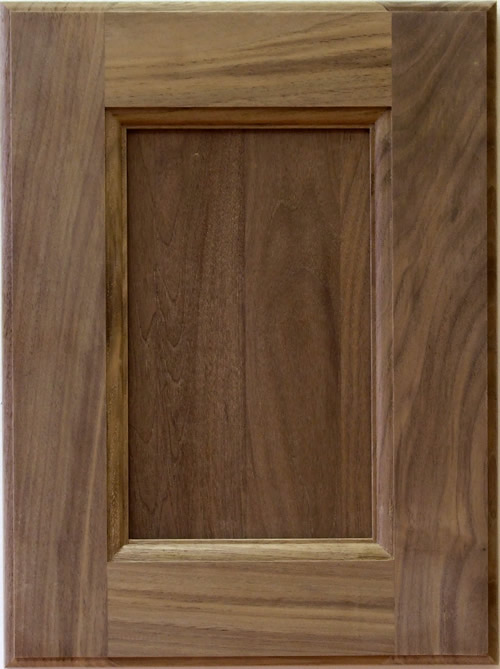 Maple unfinished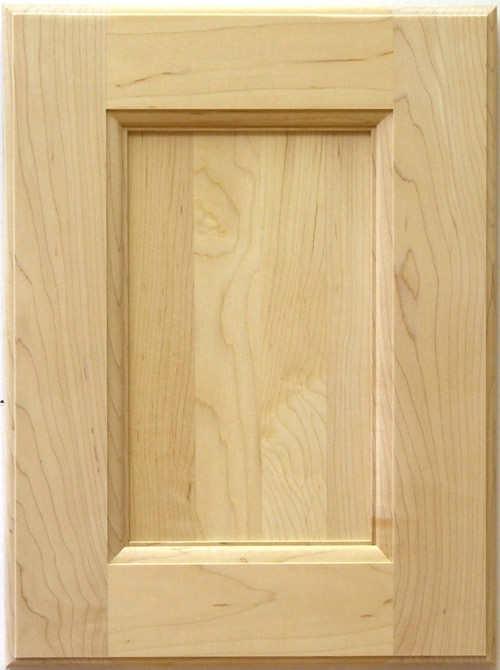 Available in Any Species
The Russell door design is available in any wood species. It can also be made with a veneered center panel to save cost.

Home | About Allstyle Cabinet Doors | Products | Contact